MercyMe - 'Almost Home' (Official Music Video)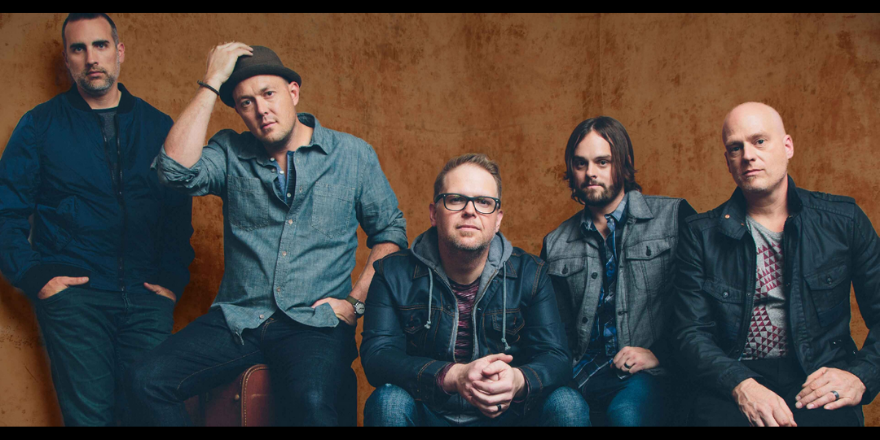 Showing us the heartwarming ending first of the story that is to be told through music video from each song in their upcoming album, tentatively titled, the Spaceman, MercyMe gives us the official music video of their song, "Almost Home".
The music video of MercyMe's "Almost Home" featured the children of some of the artists that have toured with MercyMe through the years. For instance, the role of the little astronaut in the video was played by Matt Hammitt's (formerly of Sanctus Real) son Bowen.
Likewise, the little girl is Tim Timmons' daughter, Anna Timmons.
Appearing first on Billboard Magazine's website, the storyline for the "Almost Home" video features an astronaut, lead singer Bart Millard says, "It's the idea of this guy, an astronaut just trying to live his life like a normal person, but not doing it super well with having to wear a spacesuit all the time…..we are trying to symbolize that all the people he came across in that video are there to lift him up and cheer him on and to say we're not in this alone, and also to start pulling off the helmet and the mask, because it's not needed."
"Almost Home" Lyrics
Are you disappointed
Are you desperate for help
You know what it's like to be tired
And only a shell of yourself
You start to believe
You don't have what it takes
Cause it's all you can do
Just to move much less finish the race
But don't forget what lies ahead
Almost home
Brother it won't be long
Soon all your burdens will be gone
With all your strength
Sister run wild run free
Hold up your head
Keep pressing on
We are almost home
Well this road will be hard
But we win in the end
Simply because of Jesus in us
It's not if but when
So take joy in the journey
Even when it feels long
Oh find strength in each step
Knowing heaven is cheering you on
We are almost home
Brother it won't be long
Soon all your burdens will be gone
With all your strength
Sister run wild run free
Hold up your head
Keep pressing on
We are almost home
Almost home
Almost home
I know that the cross has brought heaven to us
But make no mistake there's still more to come
When our flesh and our bone are no longer between
Where we are right now and where we're meant to be
When all that's been lost has been made whole again
When these tears and this pain no longer exist
No more walking we're running as fast as we can
Consider this our second wind
Almost home
Brother it won't be long
Soon all your burdens will be gone
With all your strength
Sister run wild run free
Hold up your head
Keep pressing on
We are almost home
Almost home
Almost home
We are almost home
Almost home
Almost home
We are almost home