Matt Maher - 'The Lord's Prayer (It's Yours)' (Official Music Video)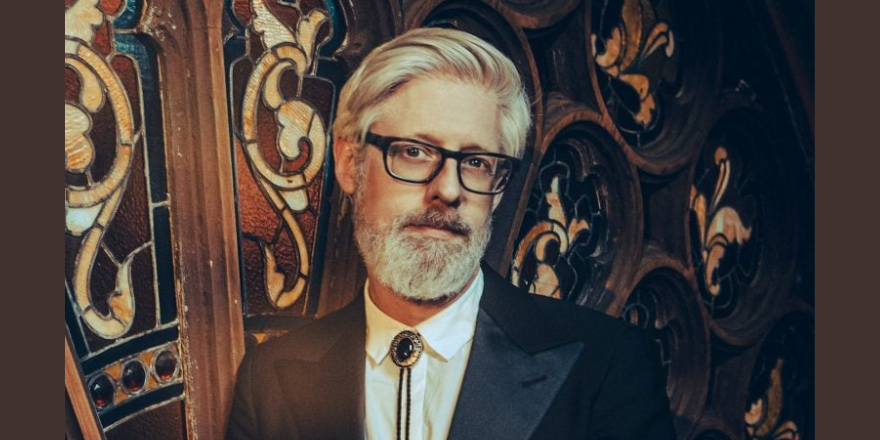 From his 2022 Stories I Tell Myself album release, Matt Maher puts one of the most famous passages from scripture to music - "The Lord's Prayer".
Penned my Maher, Bryan Fowler and Jacob Sooter, "The Lord's Prayer (It's Yours)" is a fresh contemporary treatment to the words of Jesus.
"This song is special to me because of what it references: words left by Jesus to say — foundational words to base a practice of spirituality on," Maher explains. "I generally find myself needing to return to 'the basics' of my faith. I tend to overcomplicate things in my heart and in my soul. It's simple. This prayer reminds me of that. I pray it every day with my family, and it always hits my heart in a different way.
So if you need to go back to the basics, you can join billions of believers in echoing these words in your life and allow them to resonate."
Watch "The Lord's Prayer (It's Yours)" by Matt Maher...
"The Lord's Prayer" Lyrics
Father let your kingdom come Father let your will be done On Earth as in Heaven
Right here in my heart
Father let your kingdom come Father let your will be done On Earth as in Heaven
Right here in my heart
Give us this day, our daily bread Forgive us, forgive us
As we forgive the ones who sinned Against us, forgive them
And lead us not into temptation But deliver us
From the evil one
Let your kingdom come Father let your kingdom come Holy, holy
Father let your kingdom come Father let your will be done
On Earth as in Heaven (let it be done) Right here in my heart
Father let your kingdom come (holy, holy) Father let your will be done
On Earth as in Heaven (let it be done) Right here in my heart
Give us this day, our daily bread Forgive us, forgive us
As we forgive the ones who sinned Against us, forgive them
And lead us not into temptation But deliver us
From the evil one
Let your kingdom come Father let your kingdom come Holy, holy
It's yours
It's yours
It's yours
It's yours
The kingdom The power
The glory are yours
It's yours
It's yours
It's yours
It's yours
The kingdom The power
The glory are yours
It's yours
It's yours
It's yours
It's yours
The kingdom The power
The glory are yours
It's yours
It's yours
It's yours
It's yours
Forever
And ever
The kingdom is yours
Father let your kingdom come (holy, holy) Father let your will be done (holy, holy) On Earth as in Heaven (let it be done) Right here in my heart (here in my heart) Father let your kingdom come (holy, holy) Father let your will be done (holy, holy) On Earth as in Heaven (let it be done) Right here in my heart (here in my heart) On Earth as in Heaven
Right here in my heart
Writers: Matt Maher, Bryan Fowler, Jacob Sooter
© 2022 I Am A Pilgrim Songs / Be Essential Songs (BMI) ; REWOLF / Just When Publishing / So Essential Tunes (SESAC) All rights admin at EssentialMusicPublishing.com