Colton Dixon To Release New EP, Canvas, April 28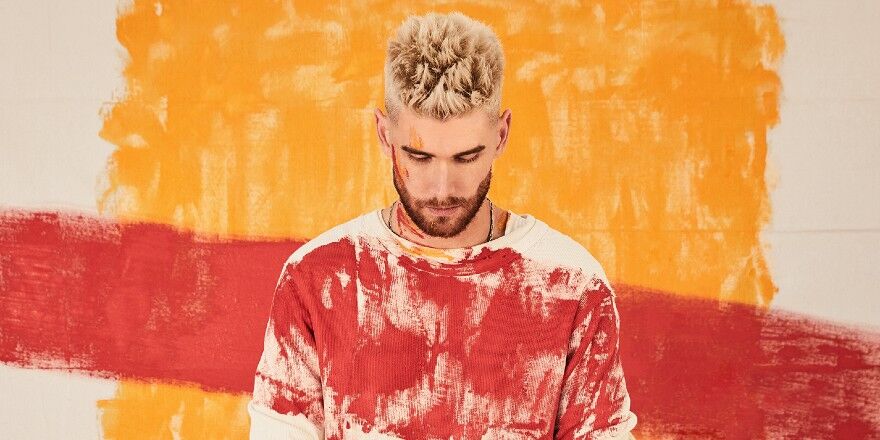 American Idol's Colton Dixon has announced the April 28th release of his 7-song EP, CANVAS (Atlantic).
From the EP, Dixon has chosen the song, "My Light," as the first single to release, which will be submitted to radio for airplay March 24th.
"Over the last couple of years, we've all been in a dark place," Dixon admits. "It was like, 'Man, I'm not sure if the world will come back'. In my case, I didn't know if I'd ever tour again. The twins were born in the same year I lost my main source of income—which is touring. It was scary. If I've ever been afraid, I know there's someone who loves me and will guide me through – God is my light, but we all can relate to people in our lives that help strengthen us as well and keep us going. It's such a fun song but its message is what I love most about it."
Watch the lyric video of Colton Dixon's "My Light"
In addition to "My Light" and both versions of "Build A Boat," CANVAS features four other tunes (full track-listing below), including the anthemic "Giants," written and produced by Grammy-nominee Joe London (Jason Derulo, Lizzo, Thomas Rhett), the piano-driven "Hold Onto Hope," a fire-filled vocal performance on "Unbreakable," and the delicate title-track, "Canvas."
"My Light," was penned by the same team as "Build A Boat" - Robin Sternberg and Johan Lindbrant, along with Dixon, Pete Becker, Dan Caplan and Seth Mosley.
"Life is all about perspective - how we view the various seasons that life has to offer" Dixon adds. "The twins are such a blessing, and when they came, we realized how precious life is. One thing I've noticed is that life is better lived with others. Finding someone who brings out the best in you. Someone who will turn your mess into something beautiful. For me, God has been that constant reminder for our family that we don't have to walk through this life alone. Every day is a blank canvas to live life to the fullest, and to view the world and the people around us in a new light."
CANVAS and "My Light" follow the biggest song of Dixon's career to-date "Build A Boat," which, at 10 weeks became the longest running No. 1 Christian Adult Contemporary song of 2022. That success inspired "Build A Boat (feat. Gabby Barrett)," with MULTI-PLATINUM and award-winning Country star Gabby Barrett.

Dixon will be touring across the U.S. this spring on his "Build A Boat Tour" featuring Jordan St. Cyr ("song") and special guest Apollo LTD. Hitting approximately 35 cities, several of which are already sold out, the tour will kick off March 9th in Meadville, PA.
CANVAS Track Listing:
1. Build a Boat

2. My Light

3. Giants

4. Canvas

5. Hold on to Hope

6. Unbreakable

7. Build a Boat ft. Gabby Barrett