Brandon Lake - 'Praise You Anywhere' (Official Music Video)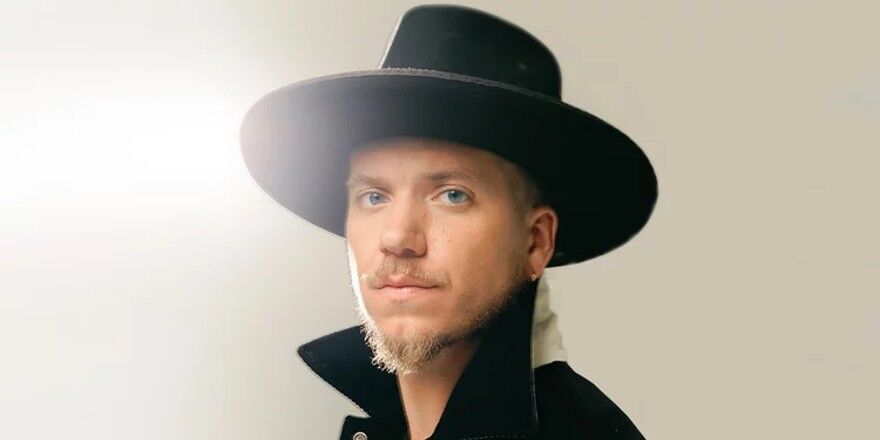 As a follow-up to his mega-hit "Gratitude", GRAMMY-Award winning worshipper Brandon Lake gives us an addictive groove and drum-driven beat in his single, "Praise You Anywhere."
Shot in between recording sessions for his upcoming album due out this Fall, Lake has been teasing this new song to fans on social media resulting in over 2 million views and prompting him to release the track.
"This song is about turning to PRAISE in and out of every season," shares Lake. "There are times when we're surrounded by storms, and times when we're living in immense blessing…. We light God's heart up when we simply PRAISE no matter what we're facing. Your situation might not change, but choosing to praise, will change your perspective! This will get your eyes off a storm, and onto God. I hope as you listen to this song and choose to praise, you're encouraged, and your faith is lifted!"
Watch the official music video here and see if you don't start praising too!
"Praise You Anywhere" Lyrics:
Sometimes you've gotta dance through the darkness
Sing through the fire
Praise when it don't make sense
Sometimes you've gotta stare down the giant
Worship from the lion's den
Sometimes you've gotta shout it from the mountain
Louder in the valley
Trusting that He's gonna get you there
Sometimes you've gotta welcome the wonder
Wait for the answer
Worship with your hands in the air
I'll praise You anywhere

Praise
Give Him praise
Give Him praise
In the highest
Praise
Give Him praise
Give Him praise
In the highest
He is worthy
Yes, He is worthy of all of the praise

Sometimes you've gotta praise in the prison
Cry out to heaven
Shout it 'til the doors swing wide
Sometimes you've gotta stand on your shackles
Brave in the battle
Worship with your hands held high
I'll praise You anywhere

Praise
Give Him praise
Give Him praise
In the highest
Praise
Give Him praise
Give Him praise
In the highest
He is worthy
Yes, He is worthy of all of the

Praise
Give Him praise
Give Him praise
In the highest
Praise
Give Him praise
Give Him praise
In the highest
He is worthy
Yes, He is worthy of all of the praise

Faithful all my life
Blessings day and night
Countless reasons why
I'll praise You anywhere
Every promise kept
Goodness every step
Each and every breath
I'll praise You anywhere

Faithful all my life
Blessings day and night
Countless reasons why
I'll praise You anywhere
Every promise kept
Goodness every step
Each and every breath
I'll praise You anywhere

Praise
Give Him praise
Give Him praise
In the highest
Praise
Give Him praise
Give Him praise
In the highest
He is worthy
Yes, He is worthy of all of the praise

Give Him praise
Give Him praise
Oh, I'll praise You anywhere (In the highest)
Praise
Give Him praise
Give Him praise
Oh mountain or valley (In the highest)
I know that You're with me there
I'll praise You anywhere

Songwriters: Brandon Lake, Jacob Sooter, Ben Fielding, Hank Bentley

© 2023 Brandon Lake Music (ASCAP); Just When Publishing / So Essential Tunes (SESAC) (all admin. at EssentialMusicPublishing.com); SHOUT MP Brio (BMI); Songs By That Dog Will Hunt / Capitol CMG Paragon (BMI) (all admin. by CapitolCMGPublishing.com)