Don't Miss 'Church People' Movie
One Mega-Church with one MEGA-PROBLEM...!

A heartfelt and laugh-out-loud faith-based comedy film, CHURCH PEOPLE is the story of real people with real struggles - and their unique paths to discovering what faith in Jesus is all about.

It all starts when "America's youth pastor," Guy Sides, realizes he's stuck in the megachurch marketing machine and wants to find his passion again.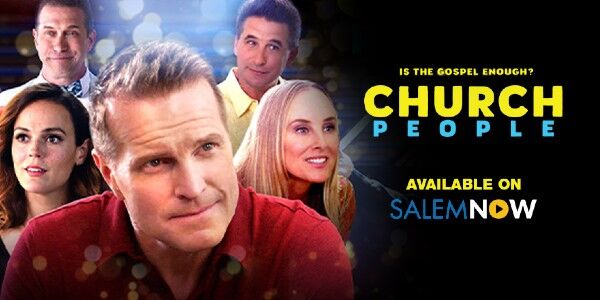 But when Guy attempts to get back to the heart of ministry, he is thrust into the throes of dissuading his zany church leadership from performing a strange, even potentially blasphemous stunt for the upcoming Easter service, while navigating his own personal problems.


CHURCH PEOPLE
exposes the wacky heights some people will go in the evangelical subculture while revealing God's out-of-this-world grace through a poignantly redemptive climax

---