Julie Chen Moonves Talks Turning to God following Forced Departure from CBS Talk Show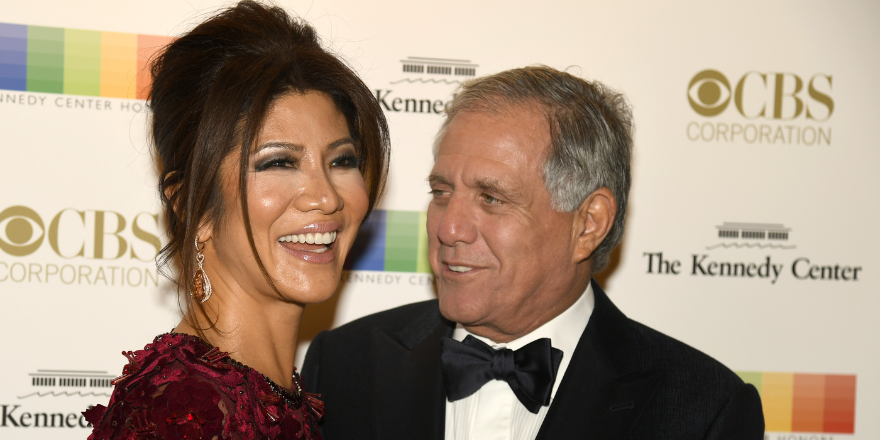 Former The Talk host Julie Chen Moonves is opening up about leaning on God after she was forced to leave the show in 2018 after her husband, former CBS CEO Les Moonves, was accused of misconduct.
"What I love is I do not need to come to a church or sit before a cross to pray," Chen Moonves told ABC's Good Morning America on Monday.
"Julie Chen, before she found God, was a self-absorbed, career-minded, vain, gossipy, fun to be with, but probably kind of a shallow person," she continued. "Julie Chen Moonves, who now knows the Lord, is someone who wants to help others, who wants to look at everyone with a soft heart."
According to Fox News, Chen Moonves appeared on the morning show to promote her new audio memoir But First God, where she detailed her departure from The Talk after her husband resigned as CEO Of CBS due to sexual misconduct allegations from at least 12 women. Chen Moonves said that her leaving the show wasn't ultimately her choice.
"Yeah, I never revealed that until 'But First, God.' That was a hard time. I felt stabbed in the back," Chen Moonves said. "I was."
She also maintained public support for her husband, who has denied the allegations, even after she departed from the show.
"Leslie is a good man and a loving father, devoted husband and inspiring corporate leader. He has always been a kind, decent and moral human being. I fully support my husband and stand behind him," Chen Moonves said in 2018.
In a pre-taped announcement to viewers, she said, "I have been at The Talk since the day it started nine years ago, and the cast, crew and staff have become family to me over the years. But right now, I need to spend more time at home with my husband and our young son, so I have decided to leave The Talk."
During the interview on GMA, Chen Moonves acknowledged herself asking her husband if the allegations were true.
"I know my husband, you know," she said.
She also credited God for helping her reconcile with people who were not there for her during that tumultuous season in her life.
"I don't know if I could've reconciled if I didn't have God in my life," Chen Moonves said.
In releasing the memoir, the former TV host hopes others can find their hope in the Lord.
"God before anything and everything," she said. "Once I started that, I found peace, but most of all I found hope."