TOBYMAC in Concert! Get Tickets Here!
7:00 PM on Thursday, February 9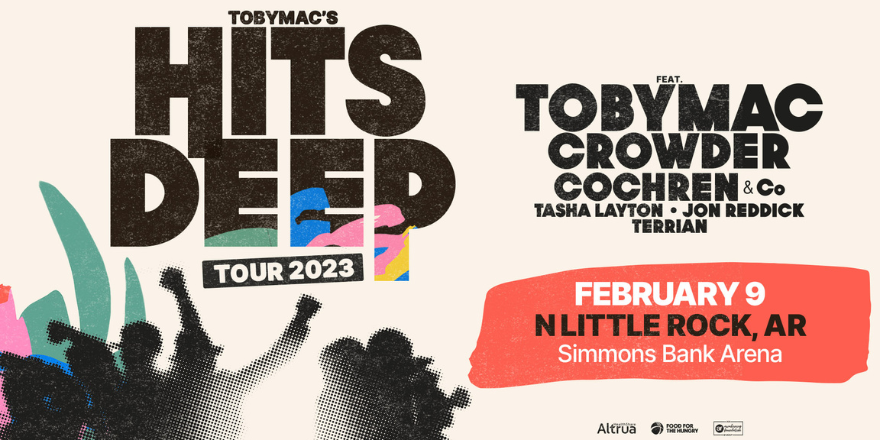 93.3 The Fish welcomes TobyMac's Hits Deep Tour 2023
- featuring Crowder, Cochran & Co, Tasha Layton, Jon Reddick, and Terrian!
Thursday night, February 9, 2023 at Simmons Bank Arena in North Little Rock.

You can buy your tickets right here -- for just $15!