5 Fun Ideas for a Girls' Night In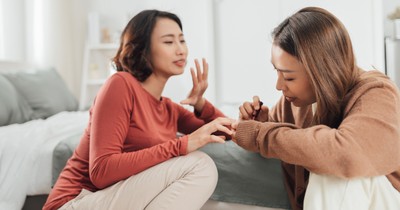 By Jaime Jo Wright, Crosswalk.com
Sometimes we just want to stay in, right? But always, girls just want to have fun. I mean, the lyrics of that old song never change. However, that need to stay in is sometimes necessitated by lack of funds, limited schedules, bad weather, or maybe you all just feel more comfortable in a home setting than out on the town.
Whatever the reason, there are a lot of great ideas out there for what to do for a girls' night in—or shall we say, a ladies' night in. There's no reason that movies have to be the only option, although that's not a bad option, to say the least!
Here are some ideas to help inspire you for your next ladies' night in:
1. Coffee and Tea Flight Night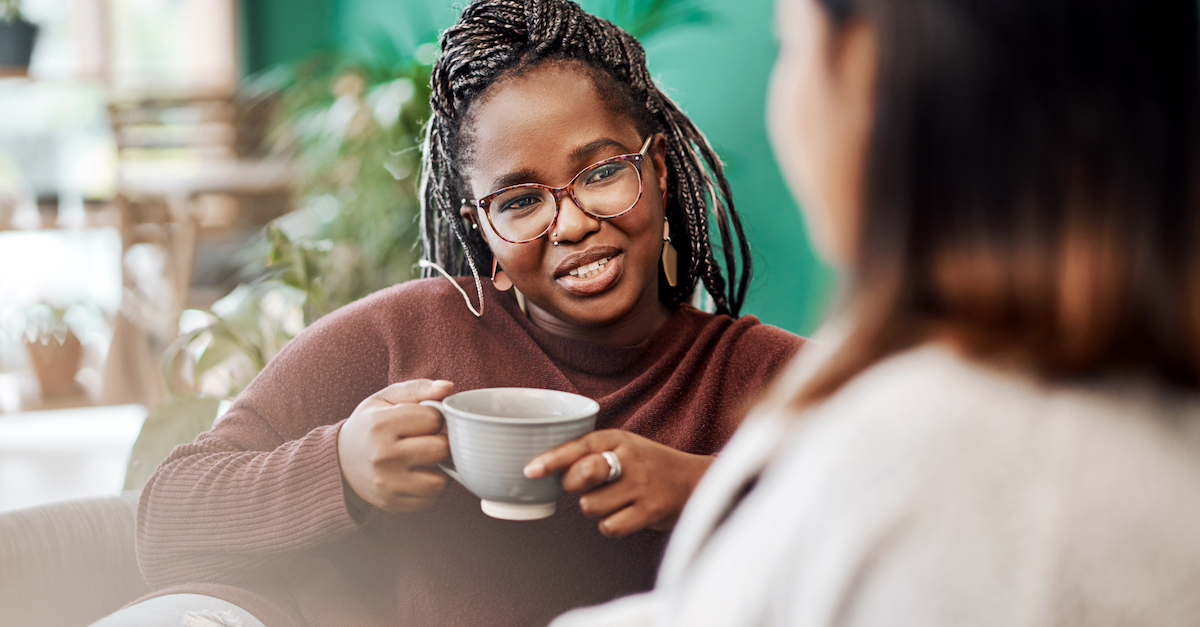 Photo credit: ©GettyImages/PeopleImages
So a lot of folks will go out wine tasting or try various flights of crafted brews. How about a coffee and/or tea flight night? Invite the ladies over for a fun evening of tea-tasting and coffee tasting. Better yet, have them each bring their favorite choice of each and have fun preparing the flights. Be sure to serve them up with a delicious, warm pan of brownies or slices of cheesecake.

Want to take it to the next level? If you and your friends are at all bookish, be sure to provide a flight of good reads to go along with the taste testing. Jane Austin? How about some Earl Gray tea with cream and sugar? Discuss along the tasting way what book you would pair with which drink. Enjoy the time chatting about all things literary, enjoying all things tasty, and being able to eventually drive safely home.
2. Mani/Pedi Party
Remember those days when you were a teenager, and your friends came over, and you spent hours painting your nails? Remember the fun conversations you had, the laughter, and the way just having something to do to keep you busy kept you not only entertained but helped you get to know one another?
You're never too old to revisit some of your teenage past times. Invite the girls over and encourage them to bring their favorite nail polish shades. Consider getting some options for pedicures too. Lotions, washcloths, warm water - it can all be a recipe for luxury. And, if you run out of things to chat about, you can always wrap it up with a classic movie featuring Audrey Hepburn.
3. Stargazing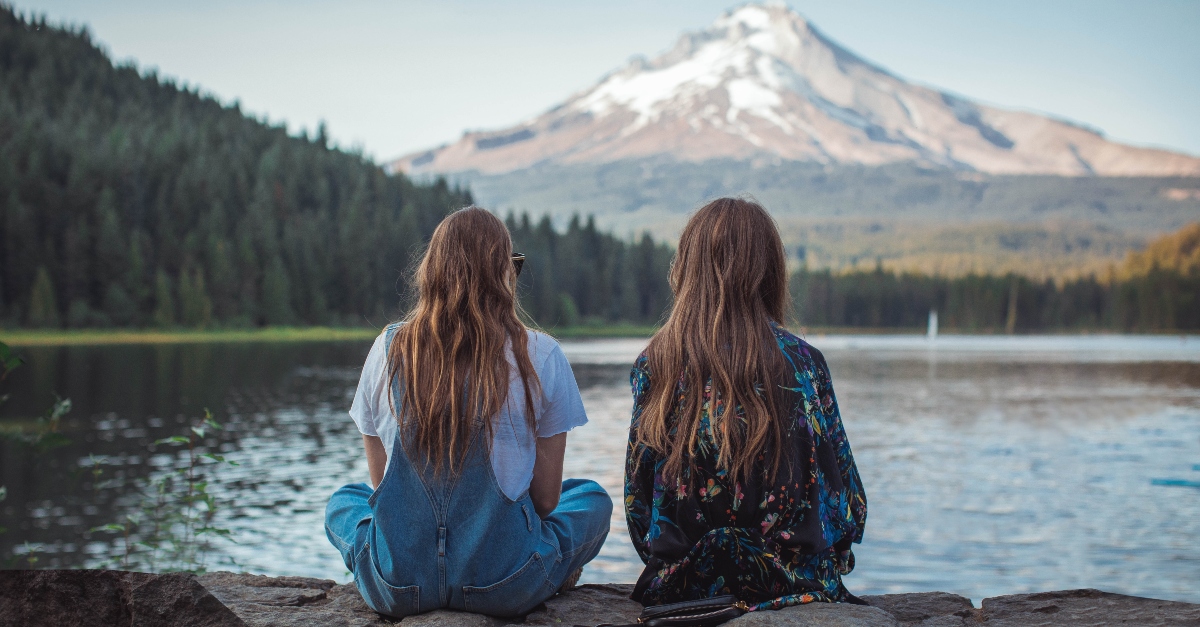 Photo credit: ©Unsplash/Roberto Nickson
Do not underestimate the mesmerizing power of the universe! Check your calendars for the best upcoming star gazing night and plan a luxurious backyard party. String up some lights for aesthetics and to get you through until you star gaze. Lay out blankets in the yard and piles of throw pillows. Set up a few fun "coffee tables" using crates, lace doilies, and tin cans filled with wildflowers. Serve beverages and fun little snacks. Encourage your friends to bring a sweater or a blanket to snuggle with.

Provide all your friends with star constellation charts (easy to find printables online), and also, be sure you've checked to see which ones are predicted to be visible the night of your party. Once darkness falls, be sure to turn off your own twinkle lights and create your little nests and begin to star gaze. Keep an eye out for falling stars, and if one is seen, set a predefined rule that the spotter must say a wish aloud—just for fun!
4. High School Celebrity Crush Throwback
If you are far enough out of high school, this one will most likely set you up for a lot of laughs. Plan a night at your place with drinks and snacks, or serve a meal if you're ambitious. But the theme of the party is really what we're going for. So you'll want to ask your guests to bring with them a poster, printed photo, or article featuring the face of their celebrity crush from high school.

After you've had time to hang out, it's time for some fun! Everyone can post the pictures of their crushes. If there are duals, that's okay! See what guest can name the most facts about their celebrity crush. Keep score. Have a delegated fact-checker. If you really want to have fun, have the winner film a TikTok with the poster of their crush and post it and tag it to see if the celebrity will respond. They more than likely will not—but hey, it's high school. Be impulsive!
5. Food Night
The title says it all. It can be extravagant and elegant or laid back and filled with paper plates. It's totally up to you! But really, the evening must center around food. Invite your guests and ask them to bring something that fits the aesthetic of your food night. If it's elegance, perhaps suggest a charcuterie board or a fine plate of cheeses. If it's casual, chips and a fun dip are on the menu, or maybe fruit and dip. You could also opt for a dessert food night if you want to get a sugar high.

The point of the night is to be able to try an array of foods but not have one person carry the full weight. Yep. It's essentially an old-time potluck, only morphed into an evening for you and your besties.
There are so many great ideas on the Internet too. All you need to do is throw out a few searches, and you'll come up with a myriad of ideas. From living room dance parties to lists of the perfect girls-night-in movie, to making popcorn balls with food coloring, to costume parties. So much of a perfect girls-night-in depends on you and the tastes of your group.

And don't forget. There are always fallbacks that are tried and true, and many women still enjoy. Such as campfires and s'mores, movies and popcorn, an elegant dinner around the table, a book club, and more.
The key is to do it! Aren't we always coming up with ideas and never scheduling them? It's not hard to figure out why that is. We all have busy lives and tend to negate our own social activities for those of our families. While that's not necessarily a bad thing, don't forget that for many of us, finding kinship amongst our own friends rejuvenates us in a way that gives us the energy to give back to our families too.
So, worst case scenario? Call up your girlfriends, set a date and a time, pick a place, and just have the get-together. You can figure out the details later. Maybe keeping it simple is the way to go. Just BE! But if you're a wise hostess, make sure you at least have some milk and Oreos on hand. Just in case.
Photo credit: ©GettyImages/Makidotvn
Jaime Jo Wright is the winner of the Carol, Daphne du Maurier, and INSPY Awards. She's also the Publishers Weekly and ECPA bestselling author of three novellas. The Christy Award-Winning author of "The House on Foster Hill", Jaime Jo Wright resides in the hills of Wisconsin writing suspenseful mysteries stained with history's secrets. Jaime lives in dreamland, exists in reality, and invites you to join her adventures at jaimewrightbooks.com!